Trenchless sewer repair is a great way to repair damage to your Los Angeles plumbing system, while causing minimal disturbance to your home and yard.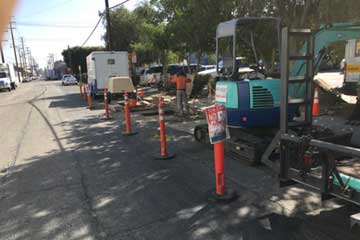 With our year-round pleasant weather, it's always a good time to schedule trenchless plumbing repairs.
At TV Plumbing we'll provide a free sewer repair estimate, and inspect your home's sewer lines for leaks and blockages. Our trenchless pipe repair service is less destructive than other sewer line repair services, allowing you to have your pipes repaired while keeping your Los Angeles area yard looking nice.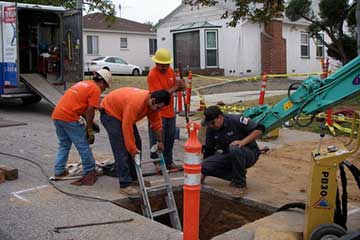 Your sewer lines may not be operating at their maximum level, including leaking joints, root infiltration, or off-grade pipes. Let our professional Los Angeles plumbers take a look, using their high tech video equipment and other state of the art plumbing methods.
Leaking joints occur when the seals between the pipes have broken, allowing water to escape into the area surrounding the pipe. In Los Angeles, there are small, almost undetectable earthquakes on a daily basis, so one of these tremors may cause a sewer pipe to begin to leak.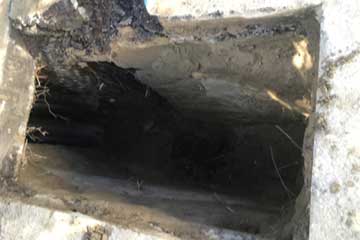 Trenchless Sewer Repair in Los Angeles, CA
Trenchless sewer replacement
Trenchless sewer repair
Trenchless sewer maintenance
Sewer pipe installation
Plumbing repair