TV Plumbing is your El Segundo CA Plumber for professional, licensed plumbing, drain cleaning, and water heater services.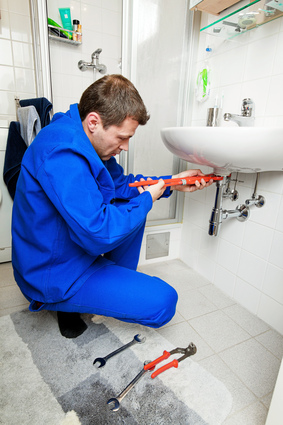 If you've got a plumbing problem in your El Segundo, CA home, our professional plumbers are here to help! From toilet repairs to kitchen and bathroom remodeling, at TV Plumbing, we do it all!
We're an El Segundo and surrounding Los Angeles County plumbing and sewer contractor, providing you with immediate assistance for any plumbing problem you may be experiencing. With our quick and affordable plumbing services, you don't need to spend hours trying to solve a plumbing issue on your own.
We can help you locate the source of your sewer or plumbing problem, so you can get back to enjoying your El Segundo home as quickly as possible.
Plumbing Repairs in El Segundo
TV Plumbing provides all types of plumbing repair services for your El Segundo home. From unexpected drain and toilet clogs requiring immediate assistance, to annoying leaking pipes, we've got you covered. We provide free service estimates on all of our plumbing repair services, no matter the size.
Water Heater Services in El Segundo
You can trust our certified water heater repair specialists to help you take care of your El Segundo water heater maintenance, repair and installation needs. All water heaters require periodic maintenance to ensure that they are working properly. As long as your El Segundo water heater is properly installed, you can expect that your water heater will work correctly for many years.
Drain Cleaning in El Segundo
TV Plumbing provides professional drain cleaning services to our El Segundo area customers. While it's tempting to try and fix a blocked drain issue by yourself, some cases are not so straightforward. You might need a professional plumber to inspect your home's plumbing system. Our drain cleaning professionals can help you quickly eliminate drain blockages in your kitchen or bathroom sinks, or shower and bathtub drains.