TV Plumbing is your Vernon CA Plumber for professional, licensed plumbing, sewer repair, and drain cleaning services.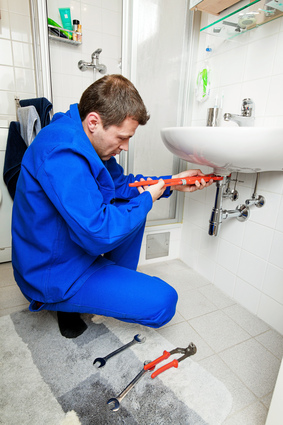 The professional plumbers at TV Plumbing are dedicated to providing top-quality plumbing services to our customers in Vernon, CA and surrounding LA County.
Locally owned and operated since 1982, we've got the skills and experience to quickly identify and solve almost any plumbing or sewage problem on your property. Learn how we can help you with everything from plumbing repairs to kitchen remodeling, and call us for a free plumbing service estimate.
Plumbing Repairs in Vernon, CA
We provide complete home plumbing repair services and can handle almost any plumbing problem. From toilet repairs, to drain cleaning and pipe replacement, we do it all! No plumbing problem is too complex for our certified plumbers. We provide trenchless pipe repair when you're in need of major plumbing repairs that could potentially affect the look of your yard. If you've got a plumbing problem, don't hesitate to contact us right away.
Water Heater Services in Vernon, CA
Our professional plumbers provide water heater repair, installation, and maintenance services for your Vernon area home. Proper maintenance is necessary if you want your water heater investment to last a long time. Sometimes it's necessary to replace your water heater, if it starts to become rusted or worn out. Let us help you choose the right replacement water heater for your home and budget.
Drain Cleaning in Vernon, CA
If you've got a drain in your home that won't clear properly, it may be time to call a professional plumbing contractor for assistance. As there are many pipes and drain connections running through your home's walls, the source of a drain blockage might actually be far away from where you first noticed the problem. The drain cleaning experts at TV Plumbing can easily pinpoint and clear out the source of your drain blockages. We'll use the latest in plumbing diagnostic technology to discover the problem and fix it with minimal disruption to your Vernon home's plumbing system.