TV Plumbing is a local, licensed, professional Beverly Hills CA Plumber.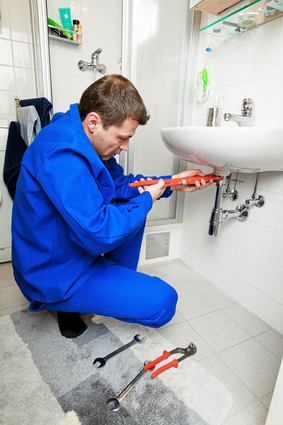 From simple toilet repairs to residential kitchen and bathroom remodeling, at TV Plumbing, we do it all! We're a Beverly Hills plumbing and sewer contractor, providing you with immediate assistance for any plumbing problem you may be experiencing.
Our certified plumbers provide fast and friendly service, so that you don't need to spend hours trying to solve a plumbing issue on your own. Let us help you locate the source of your sewer or plumbing problem, so you can get back to enjoying your Beverly Hills home.
Beverly Hills Plumbing Repairs
Our plumbing specialists at TV Plumbing have the skills and experience to handle almost any plumbing problem in your Beverly Hills, CA home. We can quickly inspect and identify problems in your home's plumbing and sewage system. No plumbing problem is too complex for our certified plumbers. If you're experiencing plumbing problems, don't hesitate to contact us right away.
Beverly Hills Water Heaters
We provide water heater repair and maintenance services for your Beverly Hills area home. If you want your water heater investment to last a long time, proper and timely maintenance is absolutely imperative. Sometimes it's necessary to replace your water heater, if its steel tank becomes rusted. Our professional water heater installers can help you find the right replacement water heater for your home's needs, as well as your budget.
Beverly Hills Drain Cleaning
If you've got a kitchen or bathroom sink drain that won't empty properly, it may become necessary to hire a professional plumber to clear out the drains in your Beverly Hills home. Years of improper drain care and maintenance can wreak havoc on your home's drains and plumbing system. From grease-clogged kitchen sinks, to blocked bathtub and shower drains, our experienced plumbers will help you identify the problem, and help you fix it fast. Let us help you troubleshoot your Beverly Hills drain and plumbing problems today!